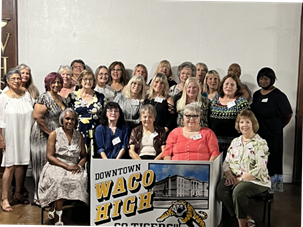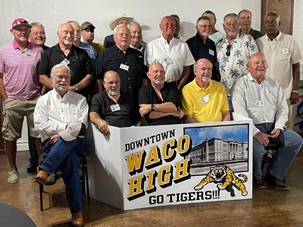 50th Reunion
July 23, 2022
1971 Girls & Guys
================================================================
Waco High Class of 1971
Welcome to the Waco High Class Of 1971 website.
Why Does This Website Exist?
So you can look back at a small slice of your lifetime - just three years - and remember what you were like back then. If you can relive those memories during your visit here, then this site has served its purpose.
So get ready to be transported back to 1971. But how do you do this trans... ...portation?
---
Join Your Waco High Class of 1971 Classmate Community
Click on Classmate Community, then select your name to join your classmate community and enter any information you would like to about yourself.
Even if you never quite made it to graduation June 1971, or moved away and/or finished at another school, or graduated a little before or after 1971 from WHS, you are all welcome here! Just contact us and request that we add your name so you can join us.

Once you have joined our class community, you can view your classmates' senior portraits, stories, profiles, videos and pictures. And you can add comments about them at their profile pages.
---
Crawl into the Tiger Den

Click on Tiger Den for discussions among specific interest groups of our Waco High classmates in wide ranging topics...
Activities such as reunions
Groups such as Golden Voices and Band
Classes such as junior high feeder schools
The Tiger Den is kind of like the smoking room in the basement of the old Waco High School building, but without the smoke. Once you enter the Tiger Den, you can browse classmates' comments, reply to classmates' questions or posts, growl a little - grrrr..., or even start your own topic or discussion. And, unlike a simple message list, you can be notified when anyone posts to a particular discussion that you are interested in.

---
Flip through Waco High Photo Albums
You don't have to climb into the attic and go through the dusty cardboard boxes, just to find out someone misplaced your Daisy Chain and all those yellowed copies of the Wacoan newspaper in the last move.
And how about those pictures from our senior daze? Just stay right in your chair and flip through the Waco High School Photo Albums.
They cover a variety of topics, such as the Waco High School Class of 1971 Senior Recognition Day, Commencement Program, Tiger Trot to the new campus, Senior Wills from the Wacoan, and senior portraits from the Daisy Chain.
---
Volunteer to Help Us Remember Our Memories
After scrolling through the pages here, how can you help your classmates relive those fun years? Give back a bit? Pass it on? By volunteering your time or special talents: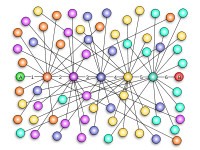 Locate missing classmates - We have a classmate web of about 230 classmates from 1971, all intertwined with old friends, current friends, friends of friends, siblings, neighbors, work associates, in-laws - the connections are infinite. Chance are, you can help locate a classmate or two.
Identify deceased classmates - remember hearing about someone that passed away, or have an obituary tucked away that your parents sent you?
Contribute content - such as text, images and video - to this website.
---